AITCC consists of the followings:
•12,665 square meter located on AIT campus in Pathumthani
•Inaugurated in 1974
•Key activities
• Graduation Ceremonies and Cultural Shows
• International/Local Conferences/Seminars/Training programs
• Intergovernmental events
•Current Equipment and Facilities
• 500-Seat Auditorium
• Meeting rooms of various sizes that can accommodate 20-50 persons
• Accommodation – 100 guest rooms including VIP rooms, executive suite rooms, junior suite, and standard rooms
• Dining Room – accommodate private functions up to 100 guests
AIT Hall of Fame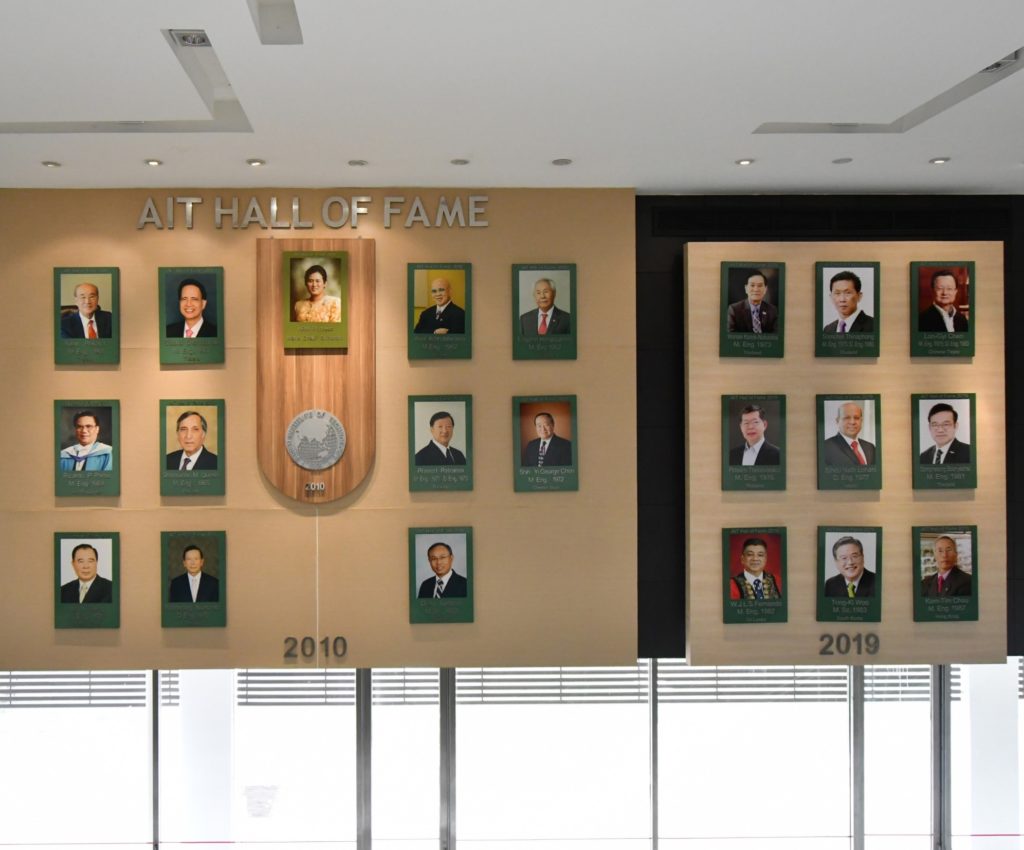 The AIT Conference Center houses the AIT Hall of Fame in its lobby. The Hall of Fame is intended to recognize and honor the accomplishments and contributions of its alumni who bring pride and inspiration to their professions, society at national, regional or international levels, and the Asian Institute of Technology (AIT).
dddd
What AITCC Needs?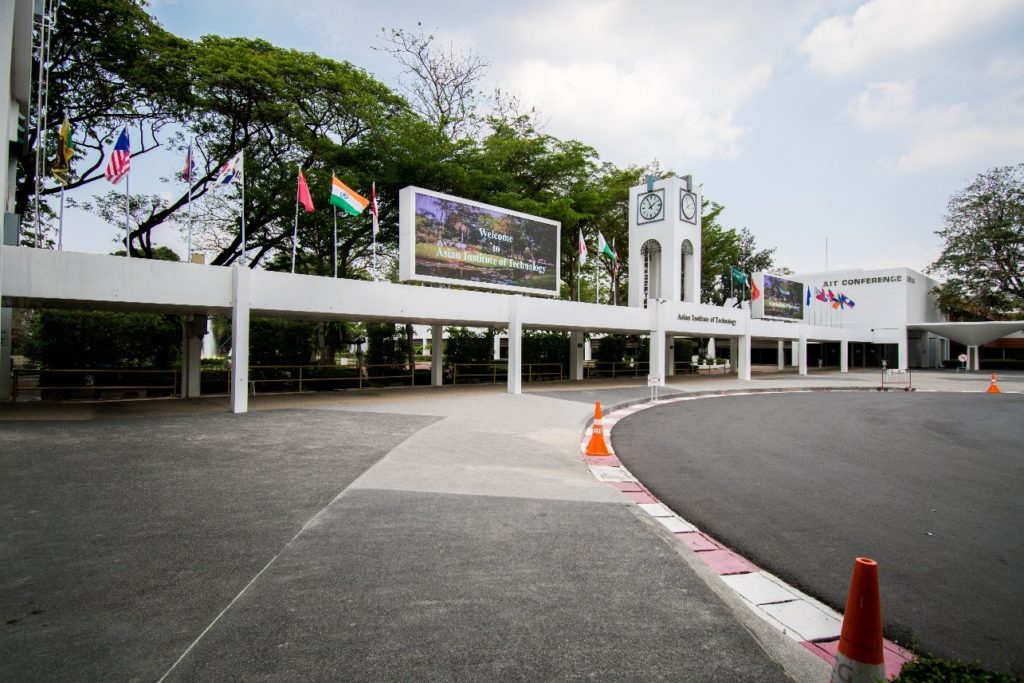 • AITCC Auditorium carpet, theater chairs, multi purpose lighting, projector screen, hybrid event broadcast setup, sound system
• AITCC lobby (lighting, chandelier, flooring /carpet, curtains, designer lobby seating)
• AITCC 5 MEETING ROOMS (blinds, sound systems, carpet floor, projector, hybrid event broadcast setup, lighting, painting)
• Elevator in main wing
• AITCC main wing 20 Executive suite
• AITCC main wing 40 Standard room
• Main wing corridor 3 floors carpeting flooring, lighting, wallpaper and decoration
• Fire prevention system in main wing
• New wing improvements of 37 Junior Suite standard
• Carpeting the new wing corridors and for 2 VIP Executive suite redesign and touchup
• Dining ambience, catering tables and new cutlery
• Upgrade to online booking systems
The upgraded facilities in the building can better serve the key activities held at the Conference Center which are of an international reputation
Future programs include an International Belt and Road Conference, UN Sustainability Workshops, Global Education Conferences, AIT Enterprise Alliance Business Seminars, Academic Symposiums, Distinguished Entrepreneurs Speakers, HULT Prize Entrepreneurship Competitions, Global Alumni Meetings, Graduation Exercises, Career Fairs, and many more.
Naming Privileges
•You will receive the honor of having the naming rights to the AIT Conference Center, which is centrally located on campus. Hence your name will be clearly visible to all visitors coming to AIT.
•Through this naming, you will have an association with AIT that is recognized worldwide—your (or your company's) name will be known regionally and globally.
•You can enjoy a lifetime membership to AIT Graduate Club, AIT Knowledge Portal, AIT Enterprise Alliance, and AIT Share access.
•Your company's brand will be advertised in the Asia-Pacific region.
•Your gift will be publicly acknowledged in all AIT public relations platforms, including AIT social media. This naming opportunity can serve to honor your family or business.
•Term of naming privilege is for the life span of the building.
•Major regional and international events held at the AIT Conference Centre will prominently highlight your name.